Weiss Schwarz - Quintessential Quintuplets Vol. 2 - 2 Pack Bundle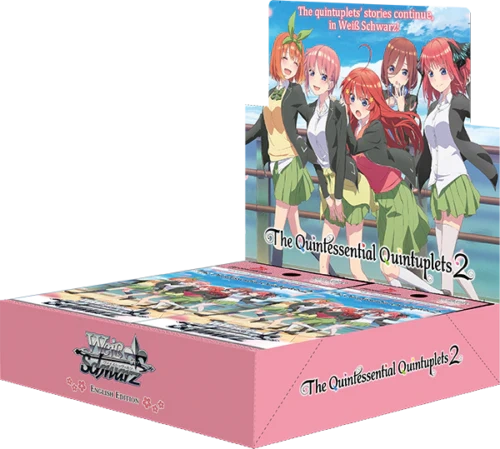 Weiss Schwarz - Quintessential Quintuplets Vol. 2 - 2 Pack Bundle
2 Weiss Schwarz Pack Bundle
These packs will be opened live on stream!
Packs from each of the following product:
2 Packs of Weiss Schwarz - Quintessential Quintuplets Vol. 2
When we have a break or after sports breaks or on a specific Pokemon stream day, the bundle will break live on stream. Watch the VOD if you miss the break live.

Featured Products